Hadley, Joly & Associates is an engaged search firm that provides recruiting services based on the mutual benefit of partnership and customization.
We are committed to developing engagement, asking the right questions, and listening to what we need to hear. We believe in having conversations, sharing insights, and developing relationships that are essential to making good decisions for achieving career and business goals. We believe that there are important steps to follow for successful outcomes whether in recruiting or sales; therefore, we also share our expertise in communication, marketing strategies, assessing cultural fit, and the process that we use to deliver timely results through individually tailored consulting, training, and speaking engagements.
NICK JOLY, PRESIDENT and MANAGING PARTNER (CPC)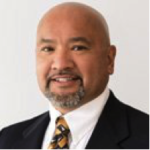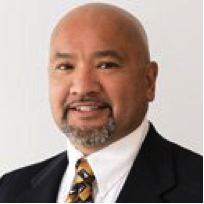 Nick Joly, President and Managing Partner has been in the recruiting, training, and consulting field for 21 years as a full-time recruiter, manager, and business development consultant. Nick started off his recruiting career in April 1995 at Management Search of Rhode Island (MSI). Nick began his career at MSI conducting searches in Engineering, Technology, Manufacturing, IT Sales, Marketing, and Operations. Using his past experience and his will to satisfy his clients, Nick quickly established himself as one of MSI's top business development consultants. Through years of hard work and dedication, Nick earned membership in the prestigious "Pinnacle Society". The Pinnacle Society recognizes the elite consultants in the nation with a membership reserved for only 75 individuals. Nick sold his partnership in MSI in April 2010 to start his own firm, Hadley, Joly & Associates. He is using all of the wisdom and skills he has learned throughout his career to help not only companies find the right candidates but to help candidates find the right companies.
As a Trainer, Nick has helped over 100 offices build their businesses. He has helped train Industry experts as well as newbies. At Global Recruiters Network (GRN), Nick worked nationwide with established offices as well new offices just opening their doors.
Nick also has been asked to speak at industry conferences and colleges. He has spoken at NAPS (National Association Personnel Services), NENAPS (New England National Association Personnel Services), The Pinnacle Society, ASA, and local colleges.
ROBERTA PACKER, PARTNER (CPC)
Roberta has over a decade in executive search and managing diverse client relationships nationwide. Roberta is tenacious and dedicated to finding and landing the right niche expertise and cultural fit, and has experience in multiple talent realms such as Manufacturing, Engineering, Technology, Life Sciences, Finance, Financial Services, Sales and Marketing, Private Equity, and Healthcare. Clients appreciate Roberta's integrity, focused judgment, sense of priority, communication, and results driven project management skills that drive successful completions of challenging executive searches for top performers. Roberta earned an A.B. magna cum laude at Bowdoin College with a double major.